Are You Working Hard On Your
Business But Not Seeing Results?
Get the Right Support To Make a Quantum Leap
In Your Business And Live The Life You Deserve!
Dear Friend,
'Over the past two years I have seen growth in my business, but it seemed that there was something preventing me from reaching the next level. When I started working with a Mentor in 2011 she helped me to put the missing pieces together.
Perhaps you're like me – you know there's something missing but you're just not sure what part of your business you should be giving greater focus. Maybe you do not have a Mentor to help you at this time. There are many people, just like you, who are working hard and may just need some help – a nudge in the right direction.
This is what prompted me to arrange for eleven experts in Internet Marketing, Mindset, and Health to share their expertise with you. You may wonder why I included health, but, think about it! As a solopreneur, you are responsible for the state of your health and if you fail to monitor your health, it ultimately will have a negative effect on your business.'
Yvonne A. Jones
We know you're busy, and you may not have been able to listen live to our extraordinary "Take a Quantum Leap in 2012″ teleseminar series. We've made the full set of 12 MP3 recordings available to you for immediate download.
Rapidly enhance your position with key tips on:
| | |
| --- | --- |
| | Blogging: Best-selling author of 'Be Social Be Rich' Martha Giffen highlights why blogging is essential, gives you secrets on how to generate traffic, and avoid key blogging mistakes. |
| | |
| | WordPress: Paul Taubman, the man behind INeedHelpWithWordPress.com shares important security tips and the key components of a website that keeps people coming back. |
| | |
| | Article Marketing Expert, Connie Ragen Green explains why article marketing works, how to use it, and where to submit articles. |
| | |
| | Productivity: Helen Raptoplous talks productivity strategies and outlines which ideas should demand your focus. |
| | |
| | Teleseminars & Webinars Expert Mynders Glover gives valuable resources and discusses four things you must do to hold successful teleseminars. |
| | |
| | Video Marketing Expert Lynn Ruby covers the do's and don'ts of video marketing. |
| | |
| | The Power of Social Media: Three experts: Michele Scism, Michelle Shaeffer, and Lynn Brown cover Facebook, Twitter and LinkedIn to give you ultimate how-to coverage of social media. |
| | |
| | Mindset: Professional Poker Play Donna Blevins shares thesecrets of a resilient and strategic mindset. |
| | |
| | Health when working from home: Registered Nurse Patti Pilling uncovers why many gain weight working from home and how to prevent this from happening. |
| | |
| | Building Client relationships: Yvonne A. Jones discusses the best ways to engage and connect with your customers in order to build quality relationships. |
A Quantum Leap is a Large and Decisive Increase or Advance.
You Can Take That Leap Using Points From Each Presentation!
The series features 12 dynamic speakers, authors, entrepreneurs who are all experts in their field. Download the MP3s directly to your MP3 player, iPod, Smart Phone or other device. I invite you to go ahead and click on the big button below which will take you to a short, secure order form. Listen at your own convenience.
"I really enjoy these talks. Thank you so much for putting this together for us. It is very enriching and worth the money! "
Stephanie C. Conkle, B.A., C.Ht.
Master Hypnotist and Entrepreneur
"Lynn Brown had some fabulous suggestions and ideas for LinkedIn profiles. Her advice inspired me and gave me specific ideas on how to update my profile to set me up for success. I highly recommend listening to this interview".
Sharon Gibson
www.15minutewriter.com

Martha Giffen
"Blogging Your Way To Online Success and Beyond"

Martha highlighted why blogging is an essential component of doing business online

Three most proven ways to fail as a blogger and how to avoid them
Secrets to growing your blog and building profits that you can implement right now
Insider tips that help generate tons of traffic to your blog (for free)

Paul Taubman
"Why WordPress? Getting Results with WordPress Now!"

Are you thinking of using a free blogging platform? Paul outlined several reasons why that's not a good foundation on which to build your business:

What are the components of a good website that draws visitors again and again?
Some of the biggest mistakes people make and how to avoid them
Important security tips you need to know!


Connie Ragen Green
"How & Why Article Marketing Must Be a Part of Your Online Business Strategy"

Article Marketing is Dead! You may have seen that statement or heard the comment. Connie dispelled that myth and emphasized:

Why you should continue to write and submit articles?
How to use Article Marketing effectively in your business?
Where you should submit your articles for best results?


Helen Raptoplous
"Taking Consistent Action for Exponential Growth in 2012″

Helen covered points in 4 areas:

Productivity – A productive way to get your year in gear
Ideas – How to decide which one to focus on to move forward
Accountability – How can this be an effective strategy?
Time blocks – What are they and how can they help you to be productive?

Donna Blevins
"Play the Cards Life Deals You As If You've Already Won!"

Donna candidly shared:

What keeps most people from taking quantum leaps forward, and how you can leave that MindSet behind
How our MindSet can make us fat and what you can do about it. This is way more than thinking yourself thin!
An insanely simple 10-Second MindShift Exercise that will liberate you and release pressure instantly
3 magic questions that will turn any experience into a win!


Michele Scism
"Your Facebook Fanpage Strategy in 3 Easy Steps"

Is your Fan Page pulling it's weight in your business? Michele helped us understand how to:

How to use Facebook to drive massive traffic to your site
How to get your business name in front of 10,000 people on Facebook in one update!
An easy 3-step Facebook Fan Page strategy you can start using today!

Michelle Shaeffer
"Take a Quantum Leap Into Twitter!"

Michelle helped us to unlock the power of Twitter and gave lots of resources:

Why Twitter is great for small businesses and entrepreneurs
How you can use it to build credibility, connections and customers
Setting up your profile and how to customize it
How to figure out what to tweet about

Lynn Brown
"How to Get LinkedIn to be Your Ultimate Social Connection Magnet"

Lynn enhanced our appreciation for the value of LinkedIn as a powerful social media platform with:

LinkedIn is more than 'just' another social networking site…Why?
What are the 3 critical areas of your Profile?
What's one part of LinkedIn that can increase your visibility?

Patti Pilling
"Weight Management and the Internet Marketer"

Maintaining proper balance is essential for our health as Entrepreneurs. Pattie enthusiastically helped us uncover:

Why Internet Marketers gain weight while working from home
What we can do to stop this from happening
Is there a Rabbit Hole we should avoid?

Mynders Glover
"Teleseminar Magic: Broadcasting your Voice in Teleseminars for greater profits!"
In this presentation, Mynders gave valuable resources and discussed four essential aspects to holding succesful Teleseminars:

What types of Teleseminars can you do and how to find topics for your call?
What types of promotions should you engage in before and after the call?
How to prepare content for the call?
How to monetize your Teleseminar efforts?


Lynn Ruby
"3 Secrets to Getting Your First Video Online in 72 Hours for Free!"

Lynn share that you can get your first video up in 72 hours painlessly, elegantly and professionally:

Why video marketing is crucial to your business
The 3 secrets to getting your first video posted in 72 hours.
The #1 mistake most video marketers make and how to avoid it.


Yvonne A Jones
"Build Client & Customer Relationships with Social Media in 3 Easy Steps"

Building client and customer relationships are critical to your success. Yvonne discussed:

The two areas you should give special attention to when building relationships on social media
The importance of clearly identifying your target market and where they hang out on social media
How to engage and connect with your customers in order to build relationships
Download the series today at the low price of $49.00 and receive the following bonuses:
| | |
| --- | --- |
| | Bonus #1: "Making FTP Simple." – Step-by-step guide to simplifying FTP – File Transfer Protocol. |
| | |
| | Bonus #2: "How to Make Working From Home Fun" – Nicole Dean interviews successful entrepreneurs on how they create fun in their business while working from home. |
| | |
| | Bonus #3: Inspirational Wallpapers – 12 beautiful Wallpapers you can use on your computer screen or wherever you need short bursts of inspiration. |
| | |
| | Bonus #4: Save energy and brainpower with this entire set of 7 Simplestorming Guides. |
| | |
| | Bonus #5: Online Visibility Checklist! |
I have read and agree to the legal disclaimers below*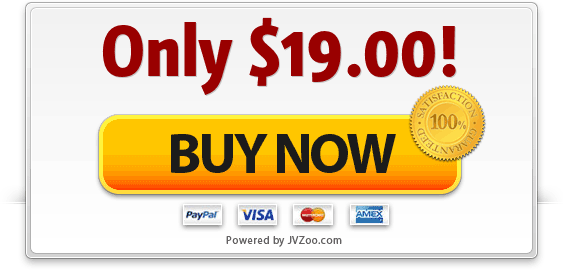 *Every effort has been made to accurately represent this product and its potential. Please remember that each individual's success depends on his or her background, dedication, desire and motivation. As with any business endeavor, there is no guarantee that you will earn any money.
With your success in mind,
Yvonne A Jones
P.S. If you take just one point from each presentation and apply them to your business, you can experience a quantum leap in your business.
Copyright @2012 All rights reserved